Hey everyone! I haven't been on in forever, but I figured I should share some Christmas baking I did. Now that, you know, Christmas is long gone and all...
But anyhow, today is Gingerbread (Men)! I used the recipe I found on
Smitten Kitchen
. She says that it's really spicy and I don't know if it's because I cut the recipe in half, or some other reason, but I found it just fine. If anything, I might potentially enjoy a bit more spices... Otherwise, I really enjoy the consistency and taste of the gingerbread from this recipe!
I actually made these gingerbread men on December 19th and frosted them with buttercream frosting (I decided against royal icing because of the egg whites…) on the 20th.
Cutting out the various shapes.... Mostly gingerbread men.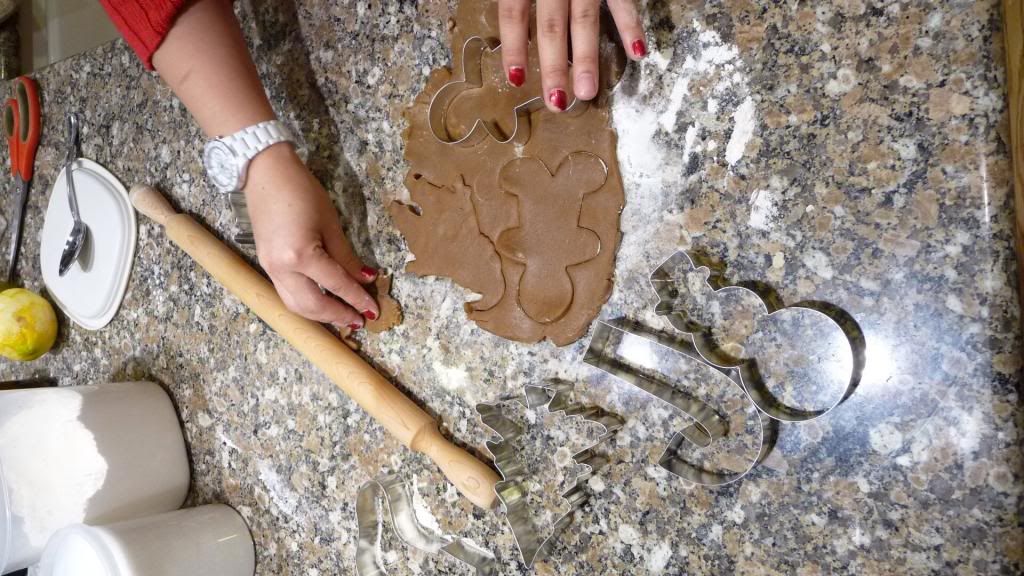 Finished baking!
The next day, I decorated the cookies with
this buttercream frosting recipe
from Food Network. I really liked this recipe! But don't ignore the addition of the whipping cream. Those 1-2 tablespoons can really make or break the consistency of the frosting!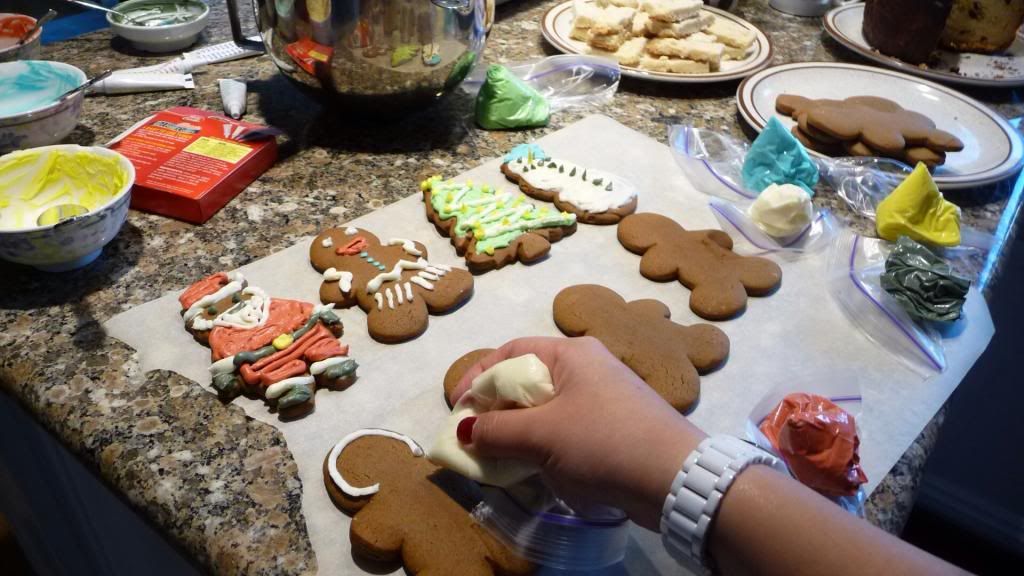 And here are the final iced cookies! I got bored of ordinary gingerbread men, so the gingerbread men got decidedly more and more… interesting.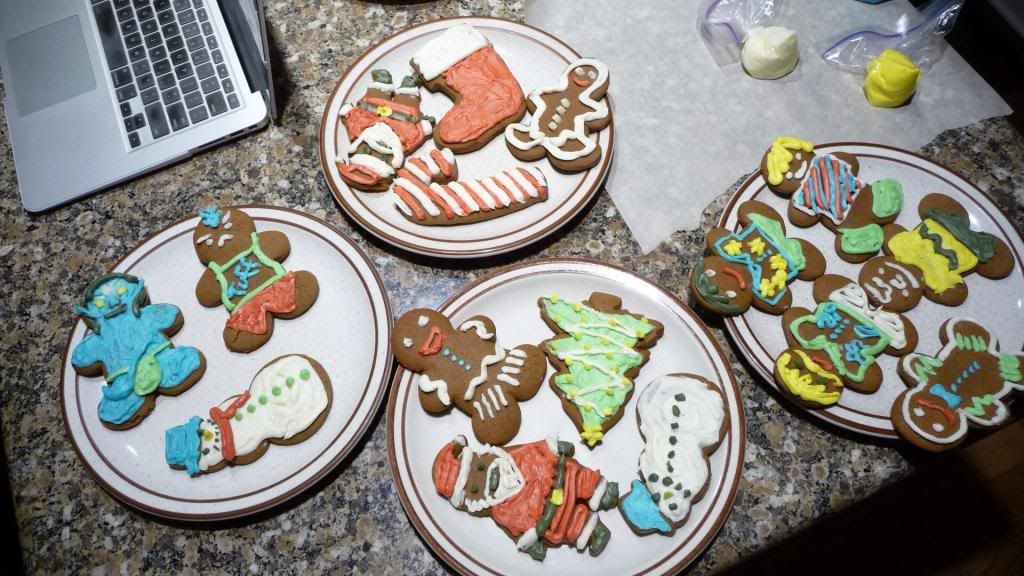 There's one or two pop culture references thrown in… Can you guess what they are? Haha, but they really were very fun to decorate… If a bit time consuming. And I didn't use up all the frosting, which made me feel bad 'cause they just ended up being thrown away. :x Boohoo.
For easy reference, in case you missed the links at the top, here are the recipes I used!
Tomorrow (or maybe later today) I will post about a Secret Santa gift exchange I did with my friends. Or a end of the year post… Since today IS New Year's Eve.
Until then,
Mishya